Blue Meridian: We stand on the merits of our accomplishments, the honor of our professionalism and our dedication and loyalty to our customers - our friends and dive buddies!

Spring Fling Sale!!
Saturday March 22 10-2
Come out and help us welcome Spring and our 2014 diving season with our annual storewide Spring Fling Sale!
We will have great coupons, door prizes , snacks, music, fun and you will be the big winner with discounts galore throughout the store!!
Looking forward to diving with you...COME ON SPRING!!!

Welcome Jennifer!!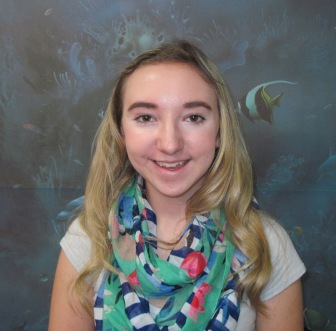 Please join us as we welcome our newest member to the Blue Meridian Team. Jennifer will be working with us part-time in customer service. Jennifer is an accomplished diver as she holds many specialty diver ratings as well as her Rescue Diver rating. So, if you hear a new voice on the phone or see a new, smiling face around the store it's likely Jennifer. Make sure to take a minute and help us welcome her to the team!!

Rescue Diver Course
April 12th & 13th
Dive in to one of the most exciting classes you will ever take! This
course reviews your basics then introduces you to new skills that you can use to respond to any water incident you might encounter. This class not only fine tunes your skills but it builds your confidence and gives you the knowledge, training and ability to step up and make a difference!!
Please call and reserve your spot today. Text books need to be picked up prior to class to allow you time to prepare for the classroom sessions.

Troop 399 Build-A-Barn Fund Raiser
Saturday May 3rd
We will be supporting our dive buddies in Evansville's Troop 399 in their efforts to raise money to build a new building to house all of the equipment from buses to canoes that they have available for the troop to use.
We have been asked to man some of the game booths that will help them in their fund raising efforts such as a dunking booth and other fun games!! Good Luck from your friends at Blue Meridian and we're always glad to help out our dive buddies in Troop 399.

St Lucia **** St. Lucia
Pre-Departure Get Together
Saturday May 10 11:30 - 2:00
For all our travelers going to St. Lucia this is our last meeting before we depart for the beautiful island paradise. Please make every effort to attend!!
Refreshments will be served!

Regular hours return Apr. 1st!

Congratulations to our awesome
students on their new PADI certs!!
Enriched Air (Nitrox)
Gary, Kayo and Doug
Open Water
Adam and Kristy (OW referral to Bahamas!!)
Blue Meridian Students - Simply the best!!

Quote of the Week:
"One shoe can change your life."
Cinderella

Travel 2014
Click on Travel Center for Information on our trips for 2014!!
Our promise to you:
As always, we assure you the best destinations at the best prices and all you have to do is pack your bags...we'll take care of the rest!
At Blue Meridian it's always about you!

FREE Discover Scuba Program!
If you would be interested in a FREE Discover Scuba experience, please email us or give us a call and we'll be glad to set that up for you. We provide all equipment and it is a great way to "get your feet wet" before taking the big plunge into your PADI Open Water Diver certification!

Tri-States Only PADI 5-Star Dive Center
PADI
The Name Says It All
The Professional Association of Diving Instructors
People come from all over the tri-state to dive with Blue Meridian. Why? Because they know our staff loves diving and it shows in everything we do, because we teach the PADI System of Diver Education and because we are professionals at every level! Scout troops from Evansville & Owensboro, college students and law enforcement officers from Bowling Green and Tell City and families and singles from all over pick Blue Meridian for their training facility!
Why?
Because they know Blue Meridian has the tri-states most experienced and professional instruction staff. You are our priority! We are here for your enjoyment, your safety and your peace of mind! Every class we offer is an opportunity for you to get the best training the tri-state has to offer. Walk in our door as strangers and you will leave as our friends. We are your dive buddies for life...not just while you are in one of our classes.
We value each customer that comes through our door. We understand that with the economy in a strain, you have to make important choices on where you spend your hard earned money and we appreciate the opportunity to give you the best value for your dollar. Please do some homework....compare prices...there is a definite difference and unfortunately there is no added benefit for you paying almost double at other locations.
We offer you the
highest quality training
backed by the
most reputable training agency in the world
taught by the
most experienced, professional staff
at the
most affordable prices!
So come to Blue Meridian -
where the Tri-State and more learns to Dive!

Want to get the online newsletter?
Send an email to Bluemeridiandive@aol.com or call us at the store and
we'll sign you up!
Check us out on Facebook and sign up for the email newsletter to get special coupons and announcements.

To sign up with DAN follow this link